Step 2 - Scalp Treatment & Care
Serum N° 1 Scalp Balance
Flacon / 30 ml - Microbiome Booster, Probiotics
Our breakthrough Scalp Balance Serum rebalances the entire scalp microbiota (bacteriobiota and mycobiota). It maintains and restores scalp health with our proprietary FP5® Biome, a functional complex of active ingredients combining Amino Acids, Micropeptides, and Marine Bioactives for a beneficial effect on the bacterial microbiome and fibroblasts, stimulating collagen and elastin synthesis + Lactobacillus to boost the population of friendly bacteria and provide anti-irritant and soothing benefits + Capsicum to increase microcirculation and the cell metabolism factors + Floral Water to help release soothing molecules (beta-endorphin) + Vitamin C.
Regular price
Sale price
65.00 €
Unit price
per
Complete with our boosters
Flora super ingredients
FP5® Biome, Amino-Acids, Micropeptides, Marine Bioactives, Lactobacillus, Capsicum, Floral water, Vitamin C
View full details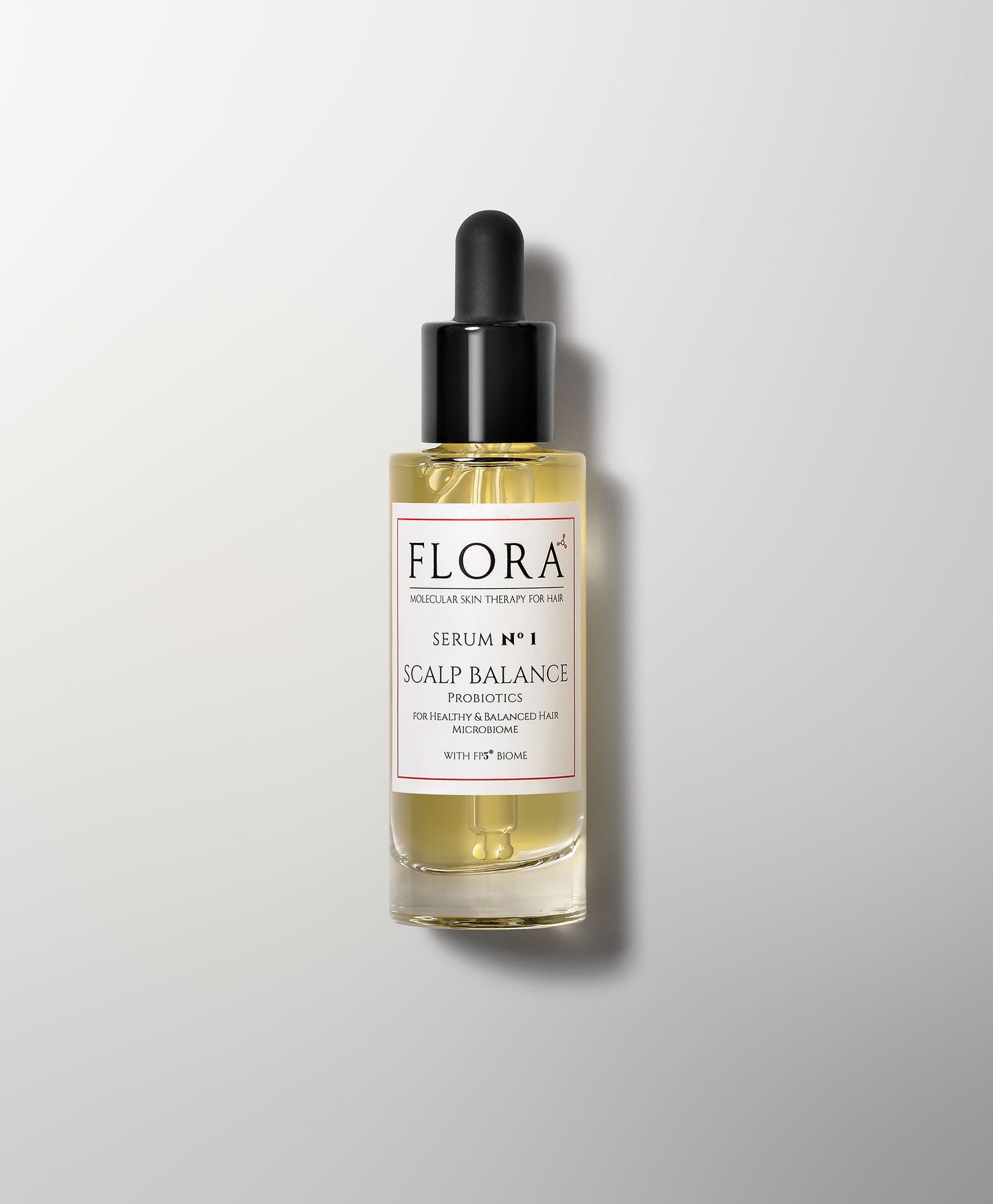 Great Product!
Since I've been using this product, my scalp is doing wonderfully!