The way we treat our hair today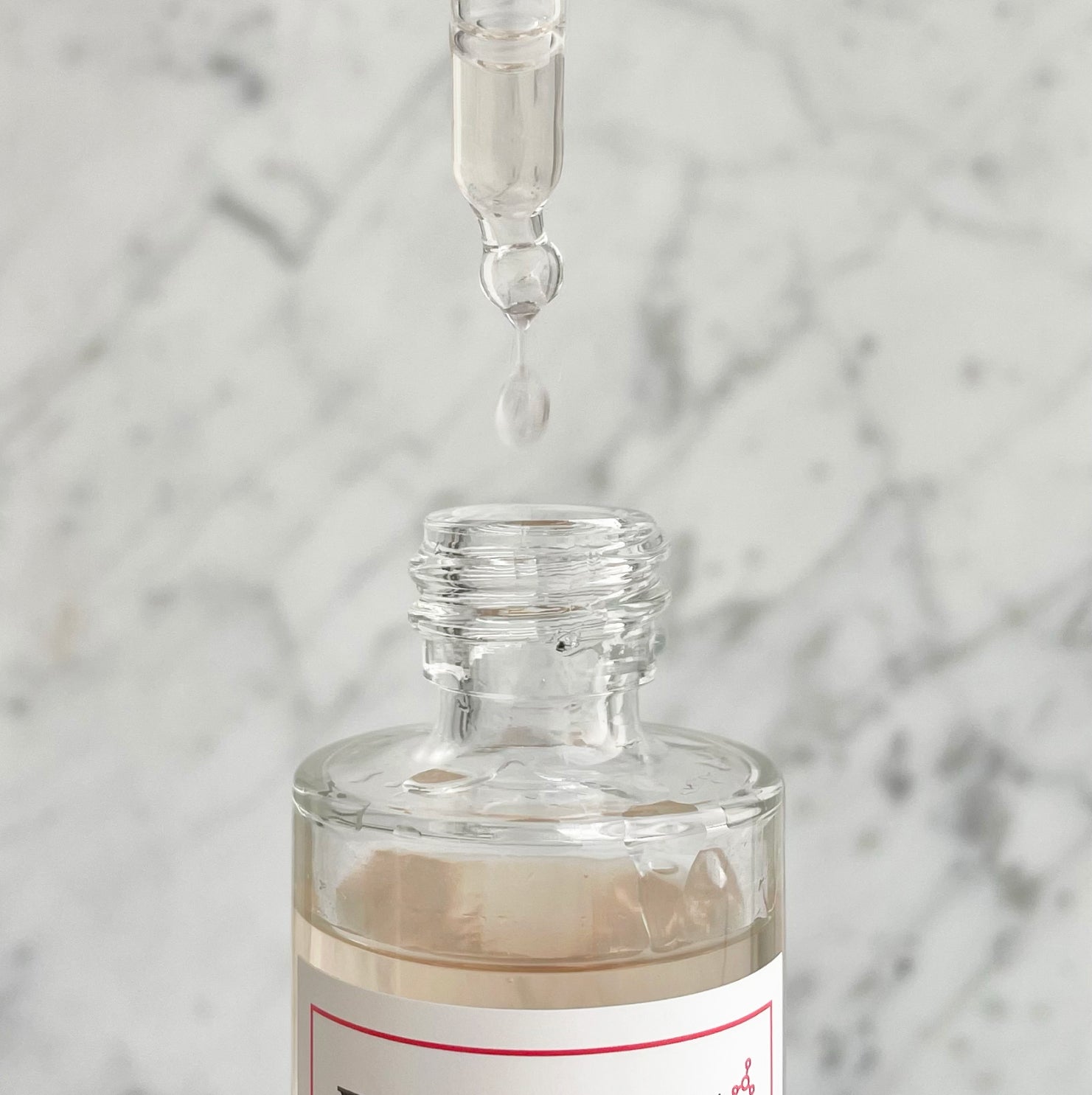 Our mission : change the way people treat their hair!
By providing education, personalized, sensorial multi-step routines developing clean & clinical skin therapy for hair, we aim to empower people to embrace the Good Hair Philosophy. Because being good to your hair is being good to yourself!
Stop hiding your concerns, treat them!
In skincare, hiding a skin concerns with makeup, only makes it worse. The same is true for hair. We commonly try to hide or repair damaged hair by using shampoos/conditioners, masks or blow dry's which is not problem solving but problem hiding. It is mostly aesthetic and not truly curative. We can't treat scalp and strands in the same way! So, it is time for the Skin Therapy for Hair Approach!
A new approach of Hair Care
Introducing an indulging multi-step hair care routine, covering 35 clean products from Shampoos, Conditioners and Masks to breakthrough innovations such as Scalp Scrubs and Masks, Scalp Serums, Hair Fillers, Pure Ingredient Boosters, Miracle Perfumed Oils, and Miracle Hair Mists.
STEP 1: Cleanse & Detoxify
STEP 2: Scalp Treatment & Care
STEP 3: Beautify & Treat
About our Molecular Technology
After decades of research into the complexity of our biological hair and skin structures, our scientists have worked to perfect the most effective and potent molecular compositions that target the individual constituents of hair and scalp with the purest natural actives and ingredients.
• STEMCELLTECHNOLOGY: regeneration of epidermis and anti-aging effects

• PEPTIDES: hair peptides promote hair thickness and shine by helping hair to grow healthier and stronger from an evenly healthy scalp.

• MICROBIOME BOOSTER: rebalancing the scalp and hair microbiome.

• HYALURONIC ACID - helps your hair follicles lock in moisture, banishes frizz, and adds volume to the hair fiber. Hydrates scalp and plumps up the hair.



100% free of
Sulfate
Mineral Oils
Silicone
PEG
Betaine
Alcohol
Every microbiome is different, but all of them need to be rebalanced.

A good microbiome balance is vital to keep your scalp & hair healthy and prevent inflammatory conditions such as eczema or dandruffs.

After many, many years of research, alongside with the lab, Flora sorted out 2 breakthrough complexes.
FP5® Biome is our proprietary functional active complex that combines Amino-Acids, Marine Bioactives and Micropeptides to beneficially effect on the bacterial microbiome and fibroplast cells to produce collagen and elastin. Our miraculous blend for balanced microbiome and healthy scalp.
FMP10® is our proprietary Molecular Technology blend of Micro-Peptides and highest quality, pure, short chain Hyaluronic Acid for for fiber structure, strength and density.