Hair Spa
Exclusive hair protocols
Flora's exceptional protocols and unique sensorial approach can be found in the world's finest palaces and resorts.
Tailor-made treatments designed exclusively for each exceptional location.
Each protocol begins with a micro-camera diagnosis, is punctuated by wellness steps (olfactory course, massages, quartz comb...) and ends with a prescription for customized products. It is systematically customized with one or more Pure Active Boosters, steam-activated with advanced Hair Spa Mist II* technology, several signature skull massages that can be accompanied by a blow-dry for an exceptional customized result that lasts over time. A true Hair Spa.
*Hair Spa Mist II delivers the latest generation of steam treatment to detoxify the scalp, open cuticles for deeper, faster penetration of active ingredients, and enhance all hair types, whether natural or color-treated. All with a high level of relaxation.
PRO COLLAGEN TREATMENT
The ultimate anti-aging and anti-hair loss treatment. By stimulating collagen production, it acts on both the scalp and the lengths. Thanks to this protocol, the treatment soothes itchy scalps and restores balance, strength and elasticity. The treatment is accompanied by four massage rituals, including the Flora Signature Anti-Hair Loss massage, the use of Hair Spa Mist and other sensory gestures.
STEM CELL REGENERATING TREATMENT
An advanced formula to restore the scalp's vitality and rejuvenate its mechanisms in depth, by stimulating stem cell renewal while restoring balance to the microbiome.A veritable metamorphosis of hair fibers, both restructured and strengthened, for denser, stronger, more resistant and fuller hair. The treatment is accompanied by four massage rituals, including the Flora Signature Densité massage, the Hair Spa Mist and other sensory gestures.

45 min - 200 €
Book
L'art du Prélude Tropézien - Pre-sun treatment
A gentle, protective and revitalizing moment that allows you to soak up the Mediterranean sun in complete serenity. Flora's L'Art du Prélude Tropézien is a real booster of vitality and nutrition for hair. Detoxified, moisturized and stronger, they are protected from UV rays and resist specific external aggressions such as sea salt, sand, chlorine and wind. A true awakening of the senses, combining sensoriality and effectiveness.
Book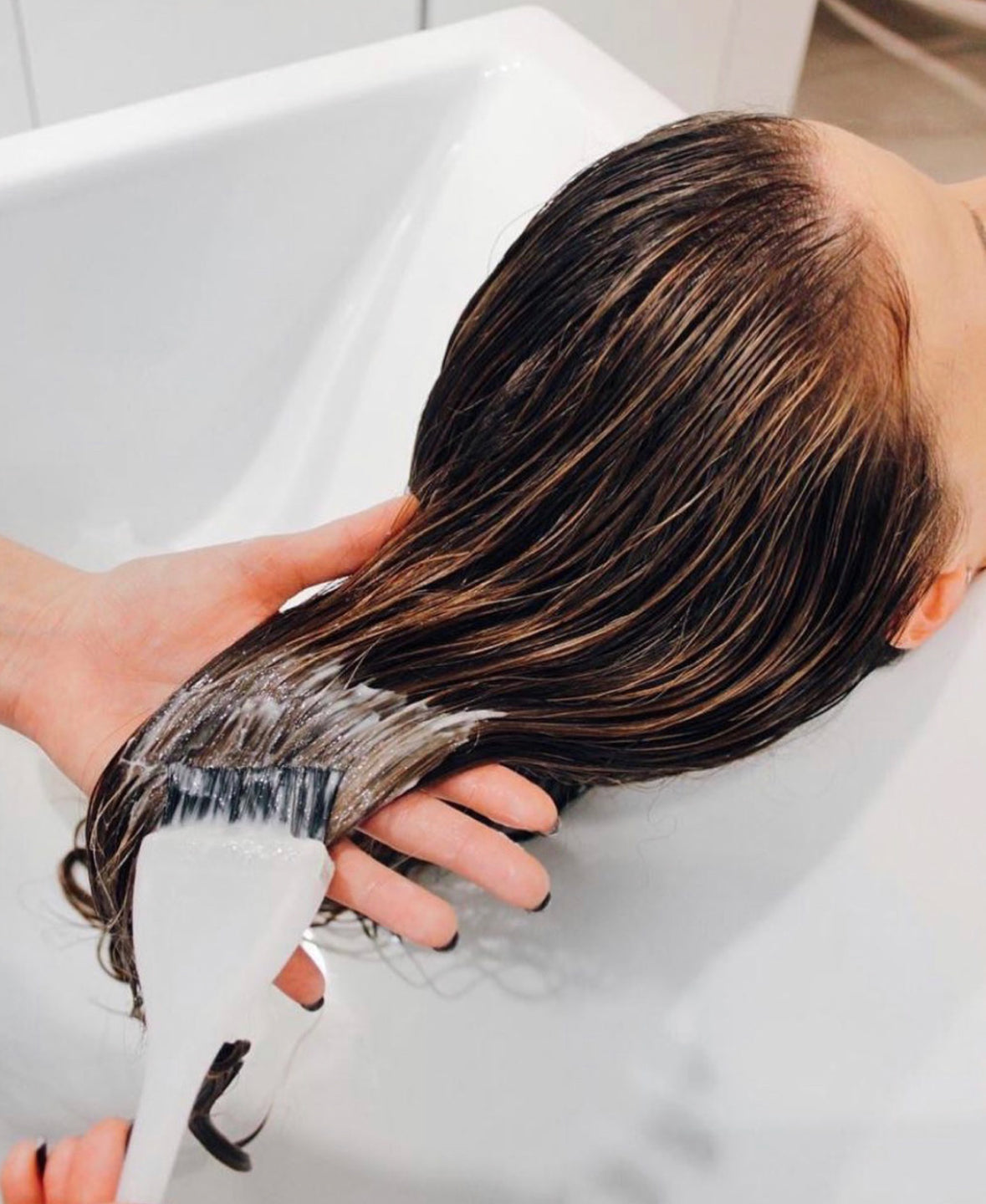 L'art d'une Renaissance Enchantée - After-sun treatment
L'Art d'une Renaissance Enchantée by Flora soothes and moisturizes the scalp while deeply repairing the hair fiber. Massages promote deep relaxation and stimulate oxygenation of hair follicles. The ideal treatment after a day at the seaside, specially designed for hair damaged by the Riviera sun.
Book
APRÈS-SKI TREATMENT *
The ideal treatment after a day on the slopes. Relaxing and comforting thanks to massage, this treatment acts deep down on both scalp and hair. The scalp is soothed, while the fiber is replenished, intensely nourished and moisturized.a real boost, like a super-food for softer, shinier, sustainably nourished hair. It is accompanied by massage rituals, relaxation time with a steam machine for optimal penetration, and other sensory gestures.
50 min treatment - €180
Book