Step 3 - Beautify & Treat
Miracle Repair Serum
Flacon / 50ml - For Instant Deep Repair & Fiber Strength Recovery
Our breakthrough Miracle Repair Leave-In Serum repairs and reverses hair damage within minutes. It penetrates deep into the fiber, repairing it thanks to a high concentration of our FMP10®, which acts from within to fill in the damaged areas, replenish hair's inner structure, strengthen cysteine bonds, hydrate deep down, plump up hair strands, add shine, and protect the cuticle + our proprietary FP5® Biome for a microbiome balance and overall hair health + Panthenol Pro-Vitamin B5 to moisturize, soothe, and enhance the healing process + Vitamins C & E, powerful antioxidants that fight free radicals + our Phytobioactives to protect the hair from within against protein oxidation and preserve the keratin cuticle structure, maintain cysteine and tryptophan in the fiber, and improve its strength, tensile properties, and shine.
Regular price
Sale price
80.00 €
Unit price
per
Complete with our boosters
Product type
Leave-in Serum
Flora super ingredients
FMP10®, FP5® Biome, Panthenol Pro-Vitamin B5,+ Vitamins C & E, Phytobioactives
View full details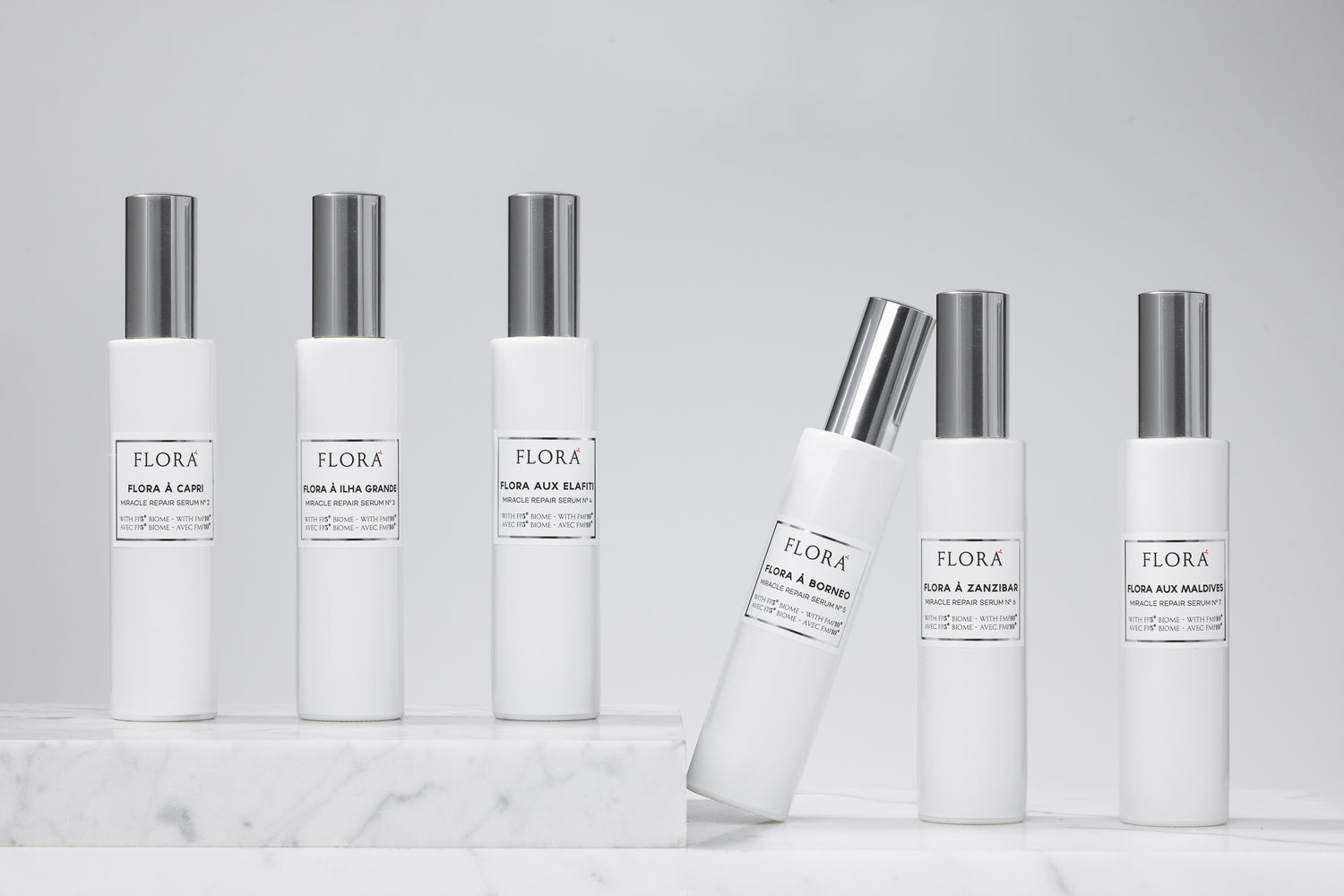 Sérum repair miracle
Bon produit pour améliorer la texture du cheveux et l'hydrater.